From HealthNewsDigest.com


Health Tips
Dress Socks with a Purpose
By
Aug 15, 2013 - 11:33:39 AM



(HealthNewsDigest.com) - Ladies hitch up those cuffs and men hike up those pant legs to show off the newest fashion friendly compression socks for men and women from RejuvaHealth.

From the office, to the classroom, to the next road trip bathroom break, RejuvaHealth's stockings, hose, and socks are that extra oomph needed to be comfortable on all of life's adventures. Let's face it. At the end of the day--or even just the beginning--all that sitting, standing, and running around can take a toll on the legs. Luckily, RejuvaHealth has saved the day by taking the benefits of graduated compression and integrating them into a fashion worthy tool that not only helps fight leg fatigue for men and women but looks sharp doing it.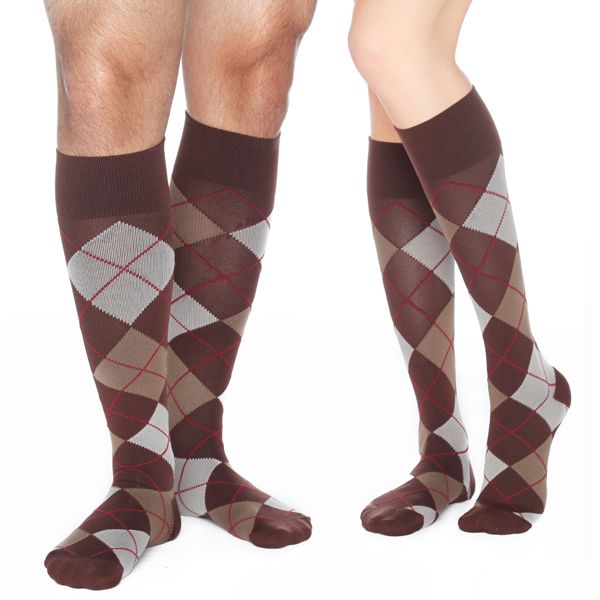 New to the RejuvaHealth brand comes a collection of dress options for folks of all ages and sexes called RejuvaSocks. Knit with a therapeutic-grade medical compression, RejuvaSocks look boardroom ready while adding hidden support. Graduated compression starts tightest at the ankle and loosens as it moves up the leg, helping to mediate leg discomfort and relieve swelling and tiredness in legs after a long day at the office or sitting in a plane or car. The RejuvaSock line is offered beginning at the MODERATE Grade of 20-30 mmHg. Unlike the light and mild grades, the moderate compression level applies firmer compression and can be commonly used to help with moderate ankle and leg swelling, discomfort, varicose veins and other conditions recommend by physicians, such as DVT, edema, post-surgical operations, pregnancy and more.
The new RejuvaSocks in Argyle, Rose, and Herringbone are the businessman or woman's soon-to-be new best friends. These socks may look like dress socks, but they offer a cushioned feel similar to sports socks. With their sleek patterns, subdued colors, and comfortable build these designs make it easy to get through the day or night in style. Kelsey Minarik launched RejuvaHealth in December of 2010 after being diagnosed with Deep Vein Thrombosis. Through her company, Minarik is able to make other young women and men aware of this health issue, and provide those who suffer from it with a product that's designed to help while looking great. RejuvaHealth works with the National Blood Clot Alliance to promote thrombosis & thromphilia awareness and raise funds that will go toward alerting the public and health care providers about this silent killer.

###




For advertising and promotion on HealthNewsDigest.com call Mike McCurdy at 877-634-9180 or tvmike13@healthnewsdigest.com We have over 7,000 journalists as subscribers who have access to our content for their own media.

 



© Copyright by HealthNewsDigest.com